Today is the kind of day that you imagine a perfect English Winter day to be.
Crisp
Clear
A beautiful blue sky
And sunshine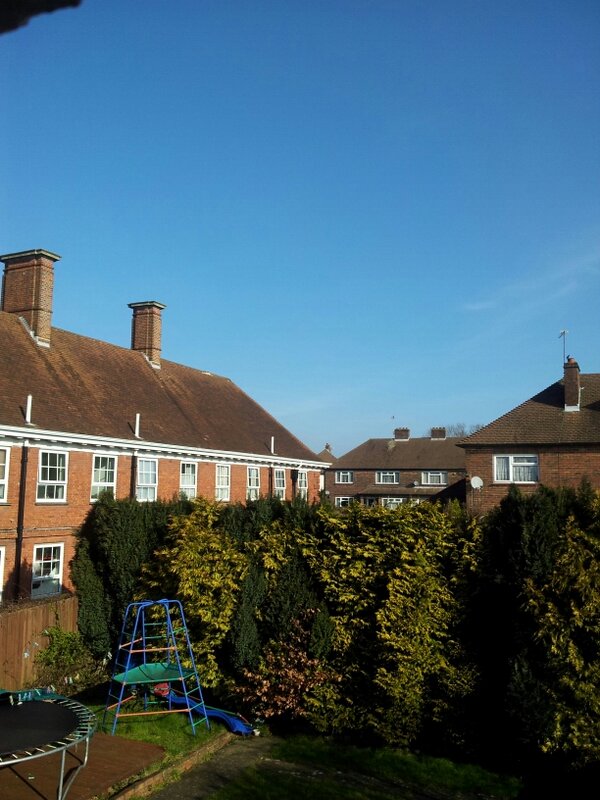 View from my window this morning

On days like today
I feel like I could do anything.
I feel bright
Happy
Capable
Confident
Take me to Black Rock in Derbyshire and I'd absail down it all over again.

My 'absolutely terrified' face

I wish they could bottle days like to day.
Or at least the kind of feelings they bring.
Perhaps they have.
But that would take me down a different road altogether.
As I was driving to see my mentor this morning
I thought of the question I'd heard at big Christian Gatherings;
"What would you attempt for God if you knew you couldn't fail?"
The thing that came to mind for me was
Preach.
It's the next step for me after a year out of the pulpit.
It's my biggy.
It's also one of the things I love most about Christian leadership and ministry.
And if I'm honest I've got the itch.
I'm not quite chomping at the bit
But almost.
When I abseiled 70ft off Black Rock last June I was terrified.
I had to go second or I wouldn't have done it.
The adrenaline that kicked in at the top
Left me a gibbering wreck at the bottom.
But somehow I did it.
And I have the photos to prove it.
Do you know what I realised today?
The dread....
The fear....
The anxiety....
That has accompanied the most simplest of tasks for me in the past 12 months...
It's gone.
"Trust me" God said to me in March 2012.
And now
On this beautiful blue sky day
I see that it's almost come full circle.
"See God has come to save me,
I will trust in him and not be afraid.
The Lord God is my strength and my song;
he has given me victory."
Isaiah 12:2

That's me at the top!